North 45 Orchards Ltd.
North 45 Orchards Ltd owns and operates a Haskap plant nursery and orchards in the farming region of Colchester County, Nova Scotia. This company was incorporated in 2015 and is much more than farming. Through vision and leadership, North 45 Orchards Ltd has positioned itself to become the largest grower of Haskap berries in the world. Their skilled team bring together expertise in farming, marketing, export development and health to capitalize on the many possibilities of this exceptionally healthy super fruit. Together they have set in motion ambitious plans that build on their advantage in scale and efficiency. Based on solid research, North 45 will focus on processing and resale of frozen berries to larger markets and to capture the antioxidant benefits of the crop through nutraceutical development.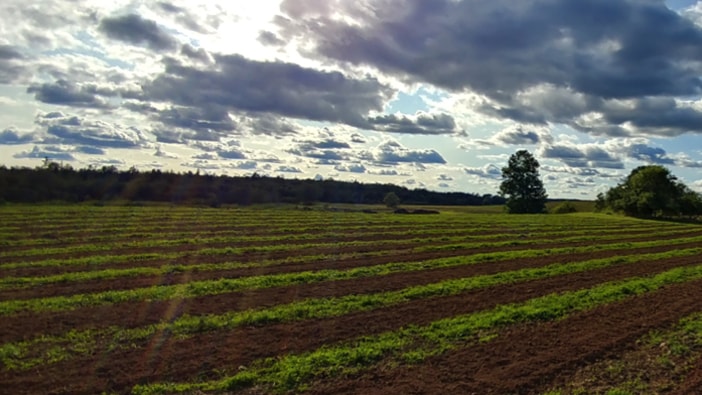 Probst & Partner Investments Ltd has made a strategic investment in this company through the purchase of a portion of their orchard lands. Care of the property, harvesting and sale of the crop is managed by North 45, through a long-term agreement. Once in full production, it is projected that this investment will provide a revenue stream for the 20 or more years. We are excited to be part of this innovative company's plans to bring this healthy and tasty fruit to market.
Goldboro Homes
As part of our group, you can find the Goldboro Boarding Homes – only a few hundred meters from the Goldboro Wharf and the Goldboro Community Center and less than 1 km from the proposed Liquified Natural Gas project and the site of Anaconda mining goldmining project.
We are pleased to support the local area in our business through employment, use of local suppliers and contractors.
We offer four completely equipped homes that are available for rent, located in a beautiful natural environment, along the Atlantic coast. Each large country home has four or five bedrooms and two bathrooms, large kitchens and living rooms offer enough space for privacy and relaxation.