Probst & Partner
Investments
NEWS
We are excited to introduce our principal real estate development project at 195 Main Street in the Town of Antigonish, Nova Scotia. We expect to open the Probst Building to tenants and the public latest June 2021. The building offers two commercial units, two one-bedroom residential units on the main floor and eight two-bedroom residential units on the upper two levels. The Building is located between historic St James United Church and CIBC Bank in the downtown area of Antigonish. The building was professionally designed by
Sean Day Consulting Ltd of Antigonish and built locally by Robert Archibald General Contracting Ltd, a long standing and reputable builder in the region. Our company is excited to complete an investment that will contribute further to the growth and viability of this beautiful downtown area, with a building that will offer quality housing and commercial space for years to come.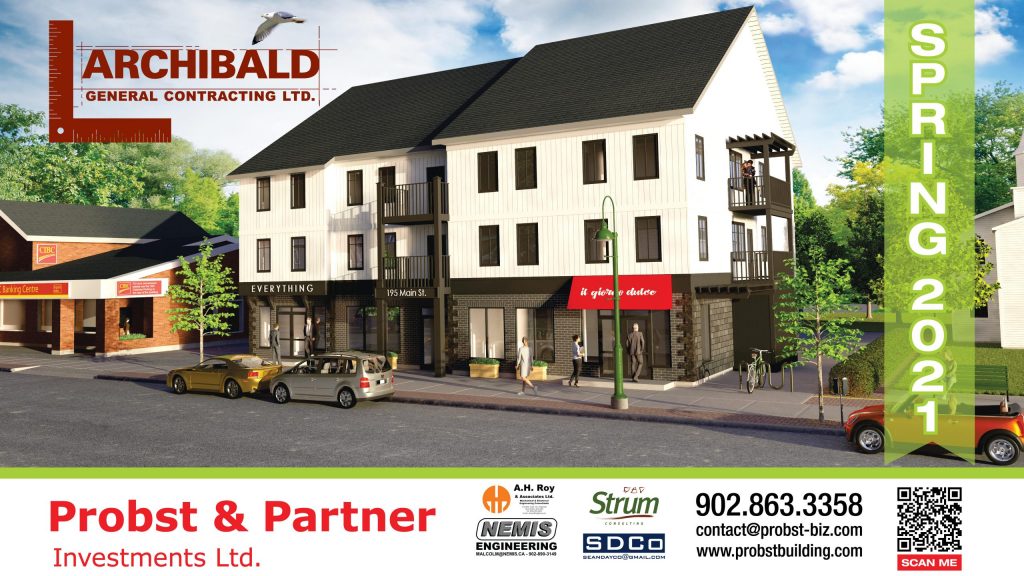 About
Probst & Partner Investments Ltd. was incorporated June, 2016 in the province of Nova Scotia, Canada. Based in Antigonish, the company is focused on strategic investment and development within the residential, light industrial and recreational real estate market in Atlantic Canada. We also seek partnership or joint venture investment in value driven opportunities, not limited to real estate. To compliment work in the investment field, we offer specialized services and consultation to clients or partners in real estate, asset management, and business.
Our Vision
In rapidly changing times, Atlantic Canada is beginning to get noticed for its beautiful landscapes and coastlines, safety, affordability and friendly culture. Investment opportunities here continue to grow but bring the most reward when the uniqueness of this region in Canada is considered and its strengths and challenges are well understood. Probst & Partner Investments takes this point of view and applies the best experience, tested strategies and principals from the robust European market, to build value for investors in Atlantic Canada – throughout the investment period, from entry to exit.
Our Values
Probst & Partner Investments focuses on value driven opportunities that respond to demand, are innovative, ethical and provide the best return to investors. Our investments are successful if they bring economic and social vibrancy to the communities where they are placed, meet a specific need and stand out as exceptional. Code of Ethics…
Who we are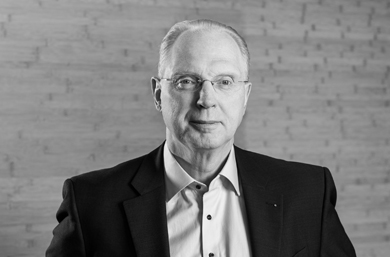 Juergen Probst, President & Partner
has spent over 30 years as an entrepreneur in the real estate sector in Germany, including as CEO for a major European real estate company. As an influential leader in real estate, his impressive character and commitment to results has made him a top advisor, developer and asset manager in Germany. Our parent company, wawakuk Investment GmbH is based in Germany and is owned by Juergen Probst and his family. Contact…
Probst & Partner Investments Ltd.
131 Naveen Lane,
Antigonish B2G 2L4
Nova Scotia, Canada
T +1 902 338 0720